Download this Scientific Poster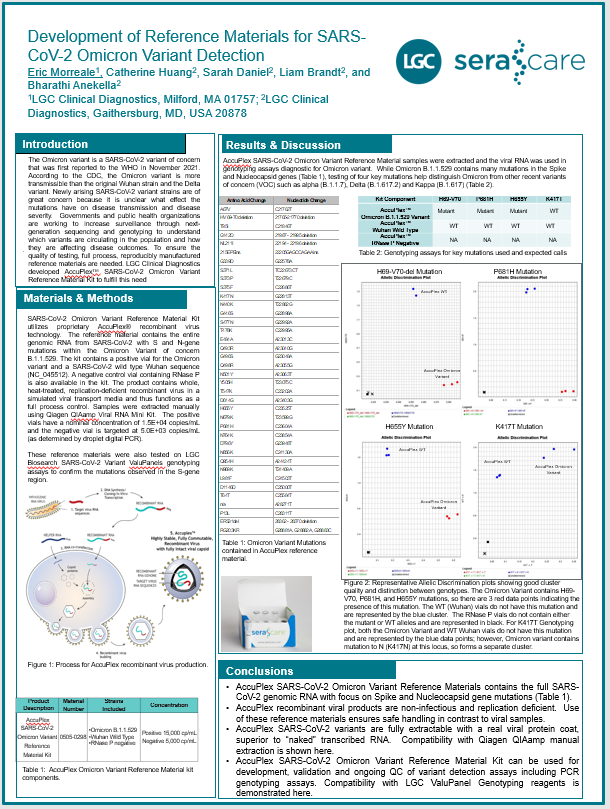 Development of Reference Materials for SARS-CoV-2 Omicron Variant Detection
The Omicron variant is a SARS-CoV-2 variant of concern that was first reported to the WHO in November 2021.
In this scientific poster, SeraCare's scientific experts Eric Morreale, Catherine Huang, Sarah Daniel, Liam Brandt, and Bharathi Anekella examine the SARS-CoV-2 Omicron Variant Reference Material AccuPlex® recombinant virus technology. The reference material contains the entire genomic RNA from SARS-CoV-2 with S and N-gene mutations within the Omicron Variant of concern B.1.1.529.
To download the scientific poster, fill out the form and you will receive an email with the content.