Download this Customer Case Study
---
Biofidelity - a pioneer in the genomic technology space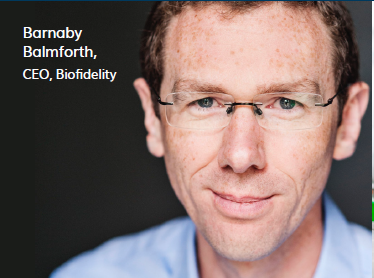 "It's really hard to find the reference material to the standard that we need. LGC Clinical Diagnostics has worked diligently with us to refine and develop its products, tailoring them to the purpose that we need them for."
- Barnaby Balmforth, CEO, Biofidelity -
Biofidelity works with LGC Clinical Diagnostics to ensure high quality, bespoke NGS reference materials
Biofidelity is a pioneer in the genomic technology space. In this customer case study, Barnaby Balmforth, CEO at Biofidelity, explains how working closely with LGC Clinical Diagnostics ensures the high quality, bespoke next generation sequencing (NGS) reference materials that the company needs to validate its technology for translation into clinical practice.
To download the customer case study, fill out the form and you will receive an email with the content.