Who We Are
SeraCare Life Sciences is a leading partner to global in vitro diagnostics manufacturers and clinical testing laboratories. For over 30 years we have focused on the development of technologies and products to help improve the quality and safety of diagnostic tests.
Our Mission
To support clinicians and scientists in bringing the promise of precision medicine to humanity by providing the technologies that establish a framework for regulating, compiling, and interpreting diagnostic results.
Meet Our Authors
Dale Yuzuki, M.A., M.Ed.
Director of Market Development
Dale is the Director of Market Development, Oncology for SeraCare Life Sciences. He most recently developed the 'Behind the Bench' blog for Thermo Fisher Scientific's Genetic Systems Division, where he wrote articles, interviewed scientists, and represented Thermo Fisher Scientific at conferences. Before that role he had several roles in marketing and sales for several life sciences firms including Life Technologies, RainDance Technologies, Illumina and QIAGEN.
Russell Garlick, Ph.D.
Chief Scientific Officer
Russell is the Chief Scientific Officer at SeraCare Life Sciences. He has worked on the development, regulatory approval and launch of a variety of technologies and assays, including an HIV patient management program, molecular genomics technologies and HIV drug discovery systems. Prior to joining SeraCare, he was co-founder of Life Sciences Group and also served as CEO and CTO of Protein Forest, Inc. He also held executive R&D positions at PerkinElmer Life Sciences and DuPont NEN Life Sciences.
Trevor Brown, M.Sc.
Vice President of the Precision Medicine Business Unit
Trevor is Vice President of the Precision Medicine Business Unit at SeraCare Life Sciences. He was formerly the Director of Clinical Strategy and Strategic Marketing at Luminex Molecular Diagnostics where he oversaw numerous assay programs that ultimately made their way through FDA scrutiny. Prior to Luminex Trevor was a part of BD Biosciences in several commercial and strategy roles.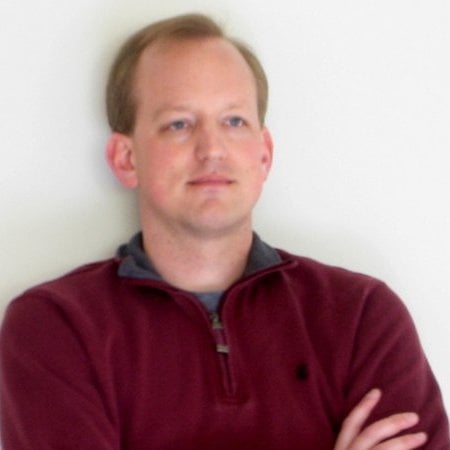 Yves Konigshofer, Ph.D.
Project Scientist
Yves is a Project Scientist at SeraCare Life Sciences and develops - and performs much of the data analysis for - precision medicine-related products. Previously, he was an R&D scientist at Agilent Technologies, where he developed LC/MS and Bioanalyzer-based molecular diagnostics. For his Ph.D. in Immunology, he studied T cell activation and created computational models thereof. During this time, he also served on an IRB, IBC and IACUC. A long time ago, he programmed BBS software and file transfer protocols.s.
Matt Ryder
Technical Product Manager, Clinical Oncology
Matt is a Product Manager in Clinical Oncology at SeraCare Life Sciences. Prior to joining SeraCare he was a Scientist in product development at Myriad Genetics where he led FDA submissions for germline and somatic mutation companion diagnostic tests, as well as developed tests for hereditary cancer. His academic work was in regulation of cell polarity by Rho GTPase molecular switches.